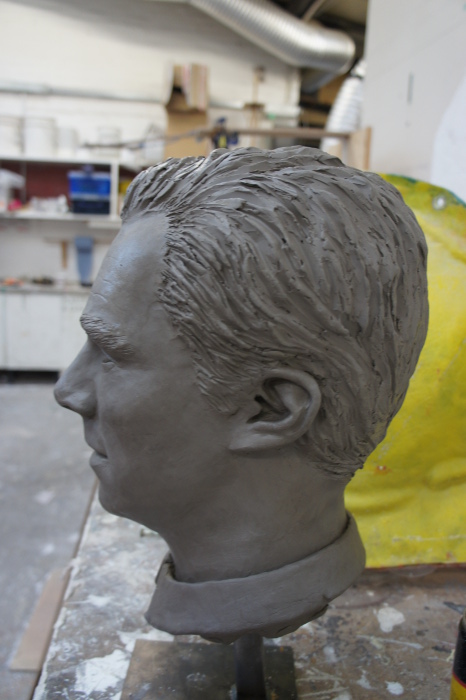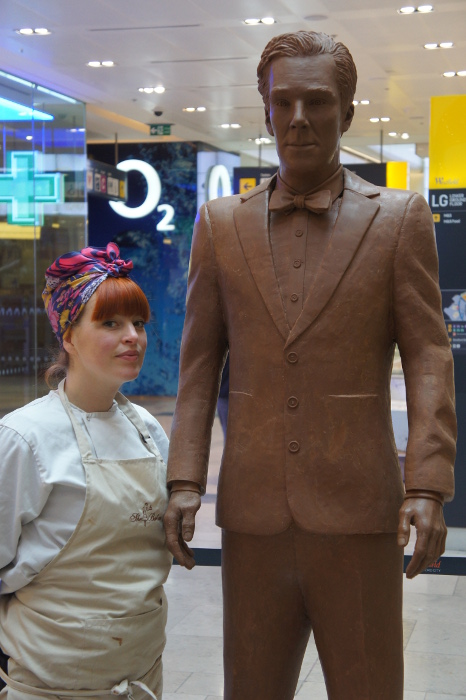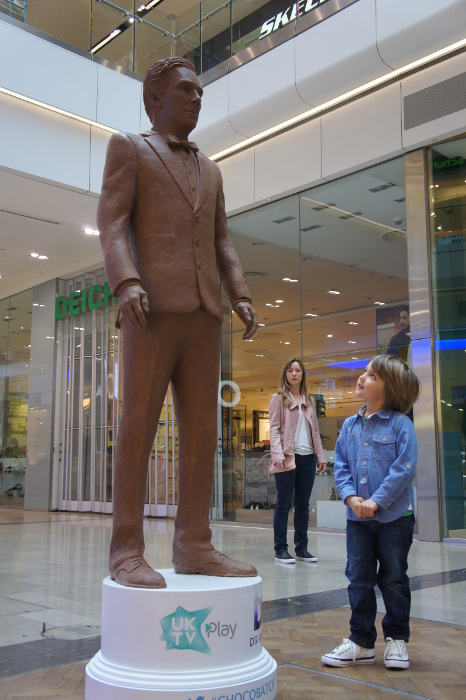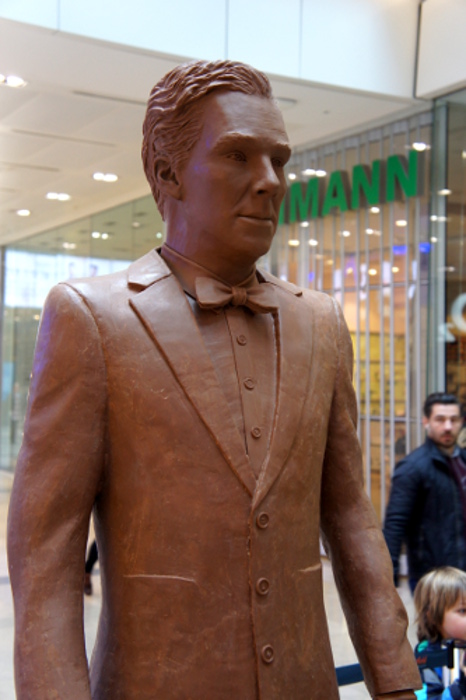 What a fabulous project to have been involved in over the last few months, a chocolate Benedict Cumberbatch...lovingly nicknamed ..the Chocobatch .
We were very excited at the prospect of working with the amazing team of sculptors and prop makers at Plunge Productions when getting the call from them to ask for chocolate assistance in the making of this 6ft high, 44kg heavy, hunk of choco chunk.
Taylor Herring had approached the Brighton based prop company to make them the life-sized chocolate sculpture of Benedict Cumberbatch for UKTV this Easter. He was to go on display at Westfield Shopping Centre to celebrate the launch of Drama on UKTV's on demand service.
It took three weeks to make and over 100hrs of chocolate artistry to finish the project. Once erected on his plinth at Westfield it was a pleasure to watch as the public marvelled at his luxurious elegance and rich aroma. Some couldn't resist his chocolate charms and had a nibble...oopsie!
This may be the start of a beautifully sweet partnership between Plunge and She Bakes taking the world of chocolate art by storm...what next?? Choctor Watson, Choctor Who have been some suggestions. Who would you like to see immortalised in the good stuff?